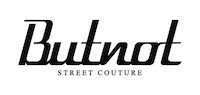 ButNot Logo Neon Shorts Black
butnot brand shorts made in Italy in black color
Last items in stock
Tax included
También te puede interesar
Estimated delivery date:

PaQ 24H Correos Express -

Buy today

and receive it

Thursday 30 November, 2023
butnot brand shorts made in Italy in black color
You can now find in our online store this fantastic ButNot Logo Neon Shorts Black FREE shipping from €100. If you prefer, you can buy it and pick it up at any of our 2 stores in Almeria and Marbella. Customer service - Phone: (34) 634 587 422
Discover the fashion forward of ButNot, a bold and provocative brand that breaks with traditional conventions. With unique designs and high-quality materials, ButNot invites you to express your individuality and stand out through fashion-forward clothing. Explore their wide range of options for men and women and push the boundaries of contemporary fashion!
You're running out of heat in the summer and you can't stand wearing long pants? Get in the shorts! In SF Urban we offer a wide catalog urban shorts for man with which you will enjoy the good weather and avoid those extreme heat days, but without losing your urban touch.
We have all types of models, colors, fabrics and brands; Antony Morato, SikSilkGianni Kavannagh, Project X ParisG2Firenze and many more maras.
Take a look at our shorts catalog for man and choose the cowboy, the print, the basic or the one you like.
As a general rule, packages are shipped within 24 hours of receipt of payment, through ASM strangerGLS Península/European level, with tracking number and delivery with signature.
If you prefer the Urgent shipment, an additional charge will apply. Contact us before requesting this option. Whatever form of shipment you choose, we will provide you a link so you can follow your order online. Shipping costs include handling and packaging costs, as well as postal charges.
Manipulation costs have a fixed price, while transportation costs may vary according to the total weight of the package or the selected shipping method. We advise you to group all your items in one order. We cannot combine two different orders, and shipping costs will apply to each individual.
We are responsible for the damage your package may suffer after shipment, we do our best to protect all fragile items. The boxes are large and your items will be well protected.
All products supplied by sf-urban come from official suppliers and are covered by the manufacturer's guarantees. You can send back any product before 15 days of receiving it to obtain a refund or replacement of that product or to even change it by a different size/color/product.

In all cases, returned products must be in their original condition, which includes any type of package. For example slippers or boots must be returned along with the corresponding box. All goods will be inspected upon receipt at the warehouse. Please make sure to send the product and its box in a suitable way to prevent any damage to the product or its box.

Unfortunately, we do not offer a free return service. However, if you return a product for a replacement for another product or size, we will send you replacement for them free. The company will refund the monetary value of the goods returned at the same price for which they were purchased by you. Any refund will cover only the cost of the goods, as we cannot refund shipping costs unless the product has been shipped by mistake.

If you wish to return any product to change it or for a refund, please send all products in the original package by sending your preference. Please understand that we cannot receive packages marked as "book to destination" or "book the recipient". Please keep the shipping receipt or the number to locate the package you have sent, so that you can track in the case where the shipment is withdrawn or lost.

We suggest that you use a secure and/or certified shipping method to return the products. Since sf-urban will not be held responsible for products or goods lost or delayed in transit back to us.